Community Relations Policy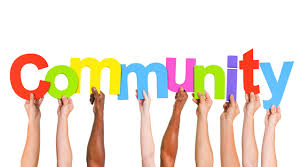 HAMIK ENERGY LIMITED is committed to the development and maintenance of good relationships with stakeholder communities in the regions in which we operate.
In accepting business responsibility for our activities, we believe that:
our activities can be a positive force for social and economic development
We have a responsibility to develop and maintain constructive relationships with host comm
Two-way engagement and dialogue will build trust and foster genuine collaboration with local stak
We have a responsibility, together with government and other partners, to mitigate the impacts of our operations and to capitalize on opportunities to enhance sustainable socio-economic develo
As a company we are accountable for our
Accordingly, for the benefit of our communities, contractors, and shareholders, Hamik Energy Limited will:
Comply with all applicable laws, regulations and standards in the regions in which we operate;
Develop   a Community   Relations   Management System for each region in which we operate;
Regularly consult with   communities and their representatives to discuss issues and concerns and how these may be managed;
Recognize and respect the values of different cultures where we operate;
Regularly  audit   a   project's   Community   Relations   Plan   and   its implementation, operation, measurement and reporting requirements; and
To respect the human rights of all stakeholders with whom we interact.
To listen to and engage with host communities in a culturally- appropriate, transparent and gender-sensitive manner.
To work proactively with communities to identify and manage social risks, impacts and obligations.
To help foster a stable, healthy and safe environment in which to live and work.
To collaborate with host communities, governments, employees, contractors and other partners to promote sustainable social and economic development.
To address grievances in a fair, timely and consistent manner.
To leave a lasting positive legacy by working with local stakeholders to prepare for our eventual departure and the closure of our operations.
Careful project management, a commitment to successful community relationships and an adherence to this Policy, will lead to increased mutual respect for all parties.